Eid Mubarak!

Eid ul-Fitr will be on Sunday June 25, 2017. Eid ul-Fitr Salah will be held at Al-Huda Islamic Center of Athens at 8:30 am sharp Insha'Allah. Eid program details are as follows

Download Takbeerat file here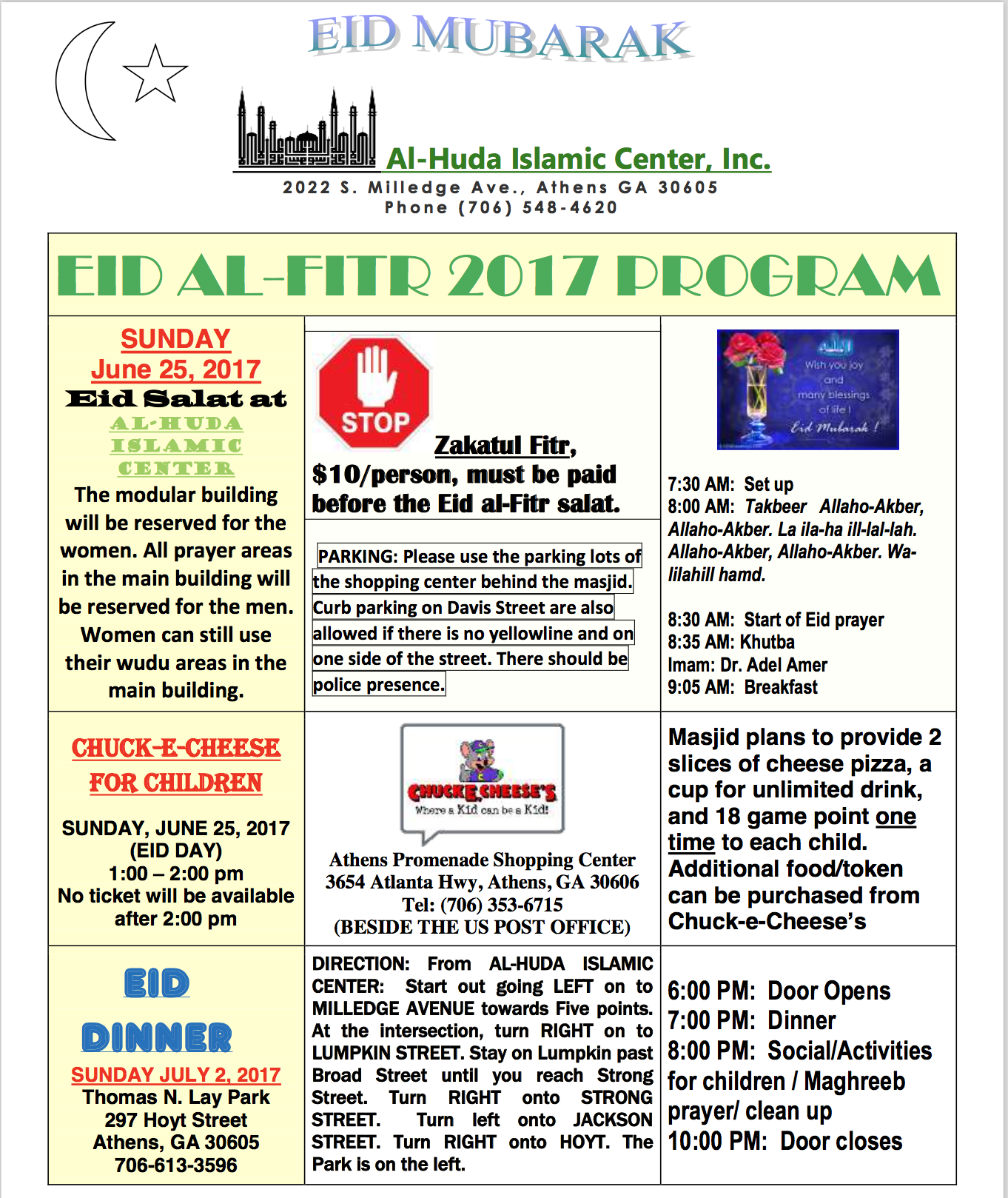 Asalaam alaikum wa rahmatu Allah wa barakatuhu
May the peace, the mercy, and the blessings of Allah be upon you. Welcome to Al-Huda Islamic Center of Athens. We, the community of Al-Huda Islamic Center, welcome you and your families to our place of worship and gathering. Please feel free to come by and say hello and learn more about the way we worship Allah (the One God) and follow the example of His last prophet Muhammed (Peace Be Upon Him).